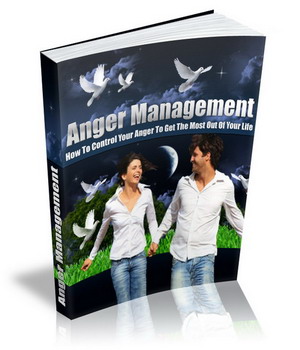 Introduction
We see these angry people on TV all the time. The husband and wife, arguing while they're washing dishes, who end up smashing plates full of food all over the kitchen. The angry teenager screaming "I hate you!" at his parents while he smashes his cell phone into the wall and then runs to his room and slams the door. Even young children get into the act, stomping on toys and throwing tantrums left and right. And then someone usually says something funny, the audience laughs, and the whole incident is forgotten.
What they don't show you on TV is that someone has to clean up that mess in the kitchen. And someone has to pay to replace the plates. They don't show you that the reason the teenager thinks it's OK to scream and destroy his cellphone is because he watches his parents act the same way. And they don't tell you that the reason the toddler is so angry is because everybody else in the house is always screaming and throwing things.
What they don't show you on TV is all the harm anger can do. It has lasting effects on everyone around you. The toddler who is standing in the doorway witnessing the plate-throwing incident between mommy and daddy is learning that, when you're angry, it must be OK to scream and throw things. Mommy and daddy do it. And it must be OK to call people names – mommy and daddy do it all the time.
Table OF Contents
Do You Have An Anger Problem? …………………………………………………. 5
Ask Yourself These Questions ……………………………………………………… 7
Anger And Its After Effects …………………………………………………………. 9
Types Of Anger ………………………………………………………………………10
The Benefits Of Anger……………………………………………………………….13
Anger Management At Work ……………………………………………………….14
The Price Of Anger ………………………………………………………………….15
The Warning Signs Of Anger ………………………………………………………18
Ten Basic Anger Management Techniques……………………………………….20
Diffuse Your Anger With Positive Self-Talk ………………………………………25
Diffuse Your Anger With Assertive Communication…………………………….27
Serve Them A Sandwich…………………………………………………………….30
Dealing With An Angry Child ……………………………………………………….33
Eight Tips For Angry Children ……………………………………………………..35
How To Handle Your Angry Teen ………………………………………………….38
Some Final Tips ………………………………………………………………………39
Should You Take An Anger Management Course? ……………………………..41